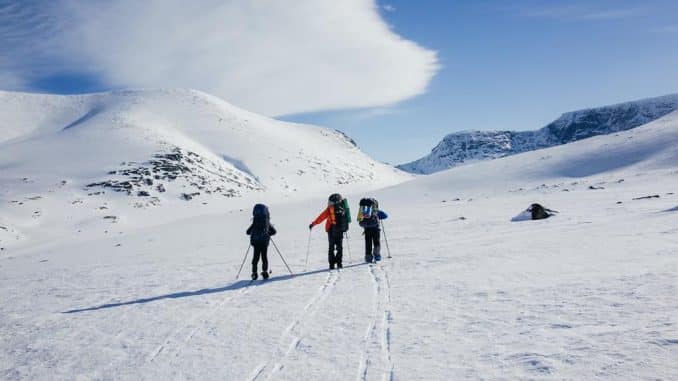 This ski industry is one of the most rapidly developing, particularly after the Sochi Winter Olympics. The growing use of Russian locations in skiing and snowboarding films is booming. The various ski regions vary in size and quality due to their size, but there are now many established areas.
From December to April, the winter season is the same as in Europe. Because of the steep areas and high altitude, Russia's ski areas are best suited to beginner and experienced skiers and snowboarders. Skiing in Russia offers a great alternative to some of the usual best ski courses in Europe.
Krasnaya Polyana (Sochi)
Sochi is Russia's most famous ski resort. Sochi's ski resort infrastructure has seen significant changes in recent years, but it still falls short of the quality we find in other European resorts.
Ski vacations to Krasnaya Polyana Sochi include a one-of-a-kind experience, allowing visitors to enjoy the incredible snow of the Caucasus Mountains. Skiing in Russia is a once-in-a-lifetime opportunity to visit beautiful mountains and experience a completely different world.
Sochi ski resort
There are 185 kilometres of slopes in Krasnaya Polyana (Sochi), with 62 ski lifts serving the ski resorts. Enjoy your skiing in Krasnaya Polyana (Sochi) it will offer a unique experience.
Rosa Khutor, the best ski resort in Krasnaya Polyana (Sochi), is ranked first with 3.6 out of 5 stars on the best ski resorts in Krasnaya Polyana (Sochi). Up to 102 kilometres of slopes are available at the largest ski resorts (Rosa Khutor). The highest ski resorts in Sochi) cross a height of 2,320 metres (Rosa Khutor). The ski resort Rosa Khutor is our recommendation for the best value for money.
Rosa Khutor ski resort
Rosa Khutor is brimming with Alpine charm, and the scenery could easily be mistaken for that of a Tyrolean ski resort. The village itself has an Austrian/Swiss feel to it, albeit on a larger scale, as it is one story or slightly more significant than it should be. The Park inn Rosa Khutor is one of the hotels accessible, and you have the choice of another two.
Gazprom ski resort
Gazprom ski resort is a slightly different type of resort, with a more modern feel thanks to the shopping, 3D cinema, and other modern amenities, providing skiers with a more vibrant resort choice. The Grand Hotel Polyana is the resort's top hotel, with five stars, and will undoubtedly cater to Russian visitors to Courchevel and Klosters, as well as British skiers seeking a little extra luxury.
Sochi skiing
The skiing in Sochi's resorts is diverse, and more terrain is expected to open in the coming seasons. Gazprom has plenty of beginner skiing, but the instructors' English isn't as good as it is in most French and Austrian resorts.
There is enough terrain for beginner to advanced skiers to enjoy a week or short ski trip. Gazprom and Rosa Khotar both have gentle red and blue runs with a vertical drop of about 1,700 metres, and Rosa Khotar also has some more challenging advanced skiing. The Caucasus Mountains' large snowfall records are comparable to those of Canada and the United States which means there is plenty of potential for great off-piste skiing, though a guide is needed. Sochi, Rosa Khotar, and Gazprom offer an exciting opportunity to explore a different world, a new mountain range, and a once-in-a-lifetime ski vacation.
Snow conditions in Russia
Since Russia is such a large country, conditions can differ from one resort to the next. Krasnaya Polyana is Russia's best powder destination, with conditions that are sometimes compared to those in Japan. It has a long season, with snowfall that lasts until May.